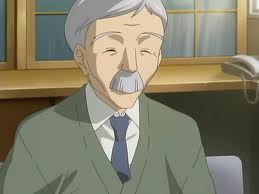 He is an old man who sits in the cemetery everyday by his wife's grave, supposedly listening and talking to her. Stargirl first approached him by leaving donuts for him, which took a few tries, then eventually brought Dootsie along with her. This action made them friends, and Dootsie and Stargirl often go down to visit them, Stargirl mostly questioning about Grace, his deceased wife and himself.
Ad blocker interference detected!
Wikia is a free-to-use site that makes money from advertising. We have a modified experience for viewers using ad blockers

Wikia is not accessible if you've made further modifications. Remove the custom ad blocker rule(s) and the page will load as expected.