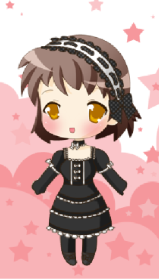 When Anna Grisdale's grandfather dies, Stargirl attends the funeral. She cries, growing visibly upset. But here's the thing: Stargirl never met the man. And she has certainly never met Anna. At first, Anna thinks that Stargirl somehow knew her grandfather, but this is not the case. Anna's mother grills Stargirl about why she is there, and then throws her out of their house for invading their private moment.
Ad blocker interference detected!
Wikia is a free-to-use site that makes money from advertising. We have a modified experience for viewers using ad blockers

Wikia is not accessible if you've made further modifications. Remove the custom ad blocker rule(s) and the page will load as expected.